9.24.2019
The Data Harvest with Dr. Shreela Sharma, Vol. I
One of the key ingredients to Brighter Bites' ability to create a positive impact on our families' health outcomes is our core identity as a theory-driven, evidence-based health promotion program. Since co-founding Brighter Bites in 2012, Dr. Shreela Sharma, Professor of Epidemiology at the UTHealth School of Public Health, has overseen the research platform that has allowed Brighter Bites to "critically assess program efficacy, while pushing the scientific dialogue forward to understand how to healthfully feed our families."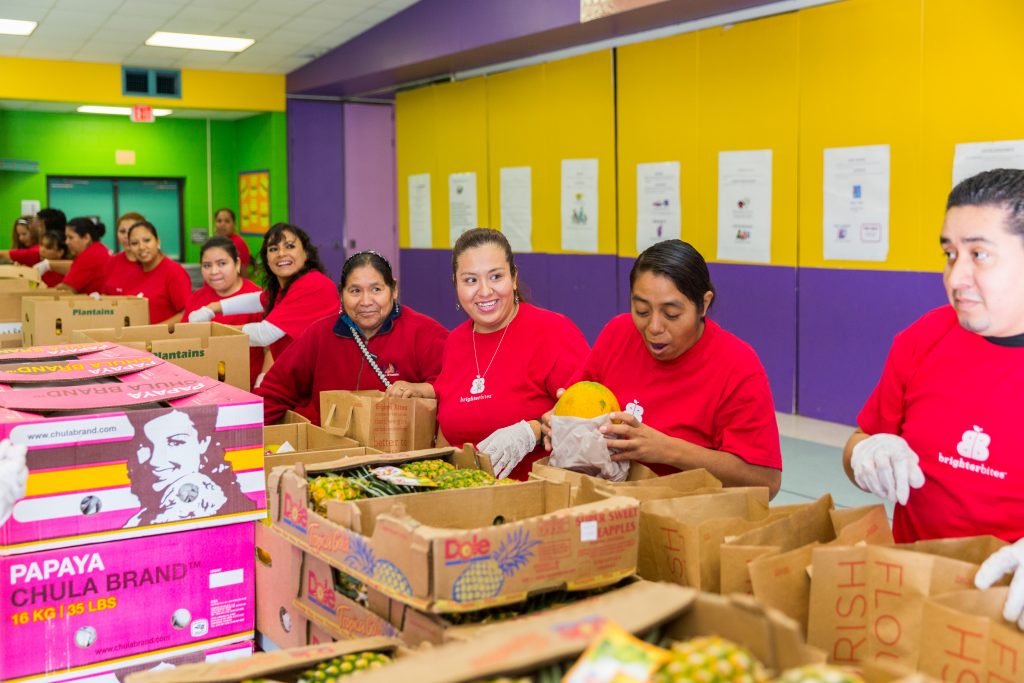 We've collected some pretty impressive data over the past few years and look forward to keeping you up to date with more facts and figures that represent the impact we're making on families around the country.
These are a few highlights of the data we've published in the past:
98% of Brighter Bites parents report their children eating more fruits and vegetables while participating in the Brighter Bites program.
Of those, 74% said they maintained that increased level of consumption after Brighter Bites ended.
Two years after participating in the program, an average Brighter Bites family consumes 19 additional servings of fresh fruits and vegetables over one week.
Children who participate in Brighter Bites consume more fruits and vegetables served at school lunches than children who are not enrolled in Brighter Bites.
69% of 704 teachers surveyed agree that Brighter Bites has increased parental engagement at their school.
Children and parents participating in Brighter Bites reported a:
significant increase in the amount of fruits and vegetables consumed;
significant increase in serving more fruits and vegetables as snacks;
two-fold increase in cooking meals from scratch, and a significant increase in eating meals together and serving more produce as part of those meals;
two-fold increase in using nutrition labels to guide grocery purchases;
and a significant decrease in added sugars consumed among children.
Dr. Sharma and her research team recently published an article in the Journal of Nutrition Education and Behavior that looked at the impact of the Brighter Bites program on decreasing fruit and vegetable waste at school lunches among fourth and fifth grade children in Houston and Dallas. Compared with the children in the comparison group, those children receiving Brighter Bites showed a significant decrease in the amount of fruits and vegetables wasted at each meal. Here's an article the team published in the journal Behavioral Sciences that looks at the design of that study, too.
To find out more about our ongoing research projects and read our published articles, check out the Research page of our website!